Oh but it is. Actually by now it would be worth more.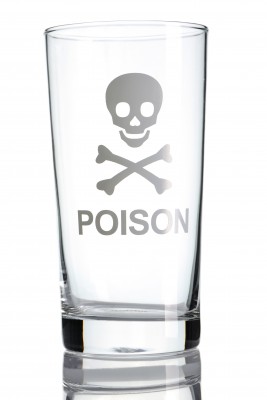 Of course we are not talking about the cost of just one beer. We are talking about the social cost of alcohol to our country in the year 2004 to 2005. THAT FIGURE IS THE ANNUAL COST.
However that was 11 years ago. It has undoubtedly increased.
These figures are drawn from a report jointly funded by the NSW and OLD state governments in 2004/2005.
But what do the costs actually mean? Well a few things.
They reflect impacts that the abuse of alcohol as a legal recreational drug has on the following areas:
–          Productivity ; as in because you feel terrible after indulging you can't do as much in terms of your job primarily, but also at home. Also when a life is lost prematurely due to alcohol the community bears two types of social costs—the loss of productive capacity (a tangible cost) and the psychological effects borne by the drug abuse victim and others (an intangible cost).
–          Health; as in the impact alcohol use has on our hospitals in terms of related death, injury, as well as medical costs, nursing home implications, ambulances required to attend/transport those involved in alcohol related accidents and incidents.
–          Resources; as in how much of our limited resources are used in the production, distribution and consumption of alcohol.
–          Litter; as in how much rubbish is generated by the use of alcohol and how much of it ends up where it shouldn't be, which in turn incurs costs in its collection.
Hang on there Responsible Choice! It says "abuse" not "use" mate.
True, but according to the National Drug and Research Centre in a 2010 study more than three and a half million Australians will experience problems of alcohol abuse and dependence during their lifetime. But point taken there… I guess.
Out of these above mentioned impacts health is the area that is of primary concern for us, in terms of harm reduction and attributable 'safeness' of a recreation drug. Of the percentages of gross and net health costs of 04/05 alcohol accounted for 50% of gross costs but 79% of net costs! WTF?!
The following are health conditions attributable to the abuse (worst case scenario) of alcohol, however it must be noted that moderate use has been most certainly linked with the increased incidence and likelihood of experiencing all of these conditions (I have left out what I have deemed lesser, based on prevalence in our society, and have highlighted those of greatest importance as far as youth harm minimisation is concerned in the short-term):
Liver cancer
Female breast cancer
Alcoholic psychosis
Alcohol dependence/abuse
Alcoholic liver cirrhosis
Road injuries
Heart failure
Stroke
Unspecified liver cirrhosis
Cholelithiasis (Gallstones)
Pancreatitis—acute/chronic
Alcoholic beverage & other EtOH poisoning
Fall injuries
Drowning
Occupational and machine injuries
Suicide and self-inflicted injury
Child abuse & assault
(Responsible Choice sits in stunned silence for a full minute).
Alcoholism: Clinical and Experimental Research's Test of a Clinical Model of Drinking and Suicidal Risk 2011 concluded that greater drinking intensity and drinking frequency predict the generation of suicidal thoughts among alcohol-dependent individuals.
Can we even reduce that kind of thing down to a cost? Should we even try? How does suicide translate into dollars lost?
According to the  World Health Organisation's Global status report alcohol 2011 alcohol killed 2.25 MILLION people in 2004, it is one of the world's leading health risks, is the cause or a major factor in more than 60 major types of diseases and injuries and results in approximately 2.5 million deaths each year. This accounts for more deaths than caused by HIV/AIDS. Thus 4% of all deaths worldwide are attributable to alcohol. The harmful use of alcohol is especially fatal for younger age groups and alcohol is the world's leading risk factor for death among males aged 15–59. Honestly why would we give our children access to such a thing? Anyone? Can anyone explain to me why we would encourage our sons to drink alcohol given these undisputable facts about its use? I would argue because we haven't got ready access and regular highly visible reminders of its dangers so we don't consciously reflect on them.
So why would our government not take drastic measures to reduce the consumption of alcohol, or at least provide a safer recreational alternative? Maybe this is why.
The NSW Alcohol Summit Preliminary Background Paper by the NSW Office of Drug Policy, April 2003, stated 'The study on the costs of drug abuse in Australia looked at the impact of alcohol misuse on government budgets.  Total receipts to state governments from alcohol were estimated at $997.4 million and total net revenue to all governments at $2.8 billion (Collins and Lapsley, 2002)'.
Guess the $2.8 billion takes a bit of the hurt off the government though aye? Aye? Oh but that's right alcohol costs us over $15 billion annually, and we are talking about people's lives here, sooo……
I'm confused. Are you?